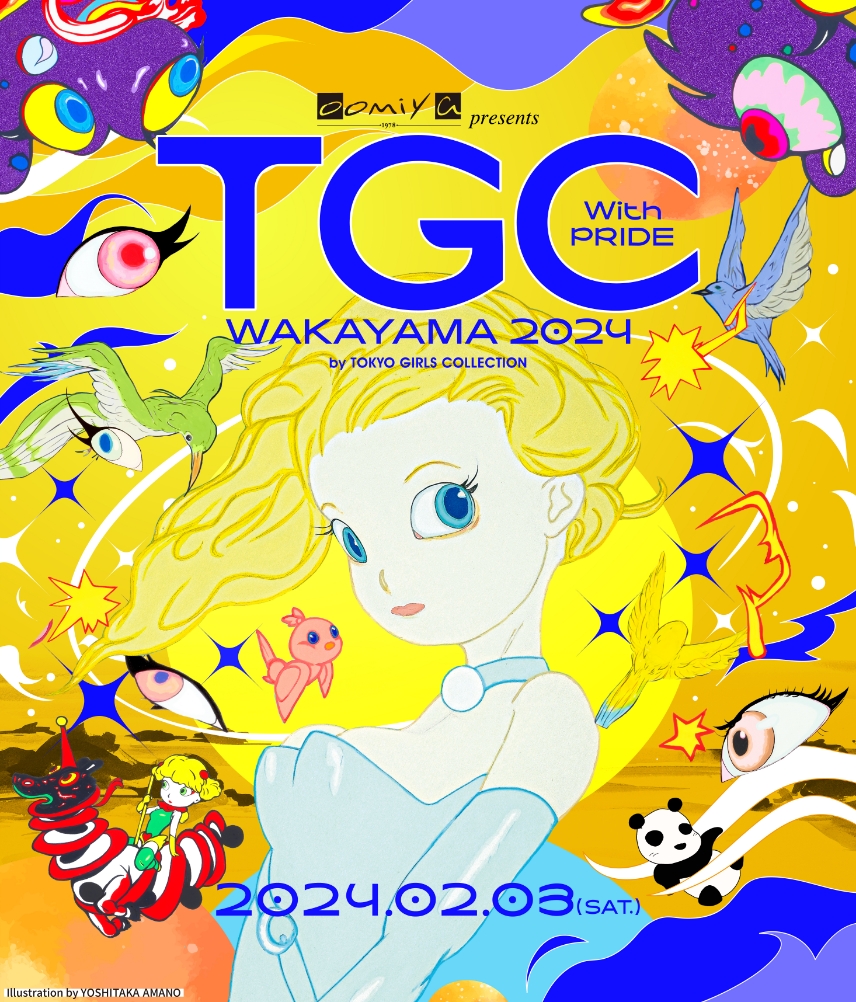 Event announcement of the "oomiya presents TGC WAKAYAMA 2024 by TOKYO GIRLS COLLECTION"
The Executive Committee of TOKYO GIRLS COLLECTION will hold "oomiya presents TGC WAKAYAMA 2024 by TOKYO GIRLS COLLECTION" (oomiya presents TGC WAKAYAMA 2024) on Saturday, February 3, 2024, at Wakayama Big Whale.
■The theme is "With PRIDE"
Through the inaugural event in Kansai last year, we had the opportunity to experience various charms and possibilities of Wakayama, including the connections of the local community, the splendid natural environment, traditional culture, and cuisine.
TGC Wakayama will wholeheartedly focus on showcasing these outstanding Wakayama charms, which we can proudly share with the entire nation, along with fashion and trends.
Furthermore, through TGC Wakayama, local youth will rediscover the allure of Wakayama, instilling confidence and pride in their hometown, thus expanding the possibilities for a new future. With passion, we take a step forward to deliver the magnificence of Wakayama to the world.
With pride in our hearts for Wakayama, this marks the beginning of a new journey.
〈About TOKYO GIRLS COLLECTION〉
TGC is one of the largest-scale fashion festivals in history. It has been held twice a year since August 2005 under the theme of "bringing Japan's girls' culture to the world." A total of about 100 popular models representative of Japan perform in a fashion show displaying Japan's street fashion. The festival also features live performances by impressive artists, a special stage filled with popular guests, booths where participants can touch and try popular items, and various other contents unique to TGC. TGC has been gaining attention both in Japan and abroad.