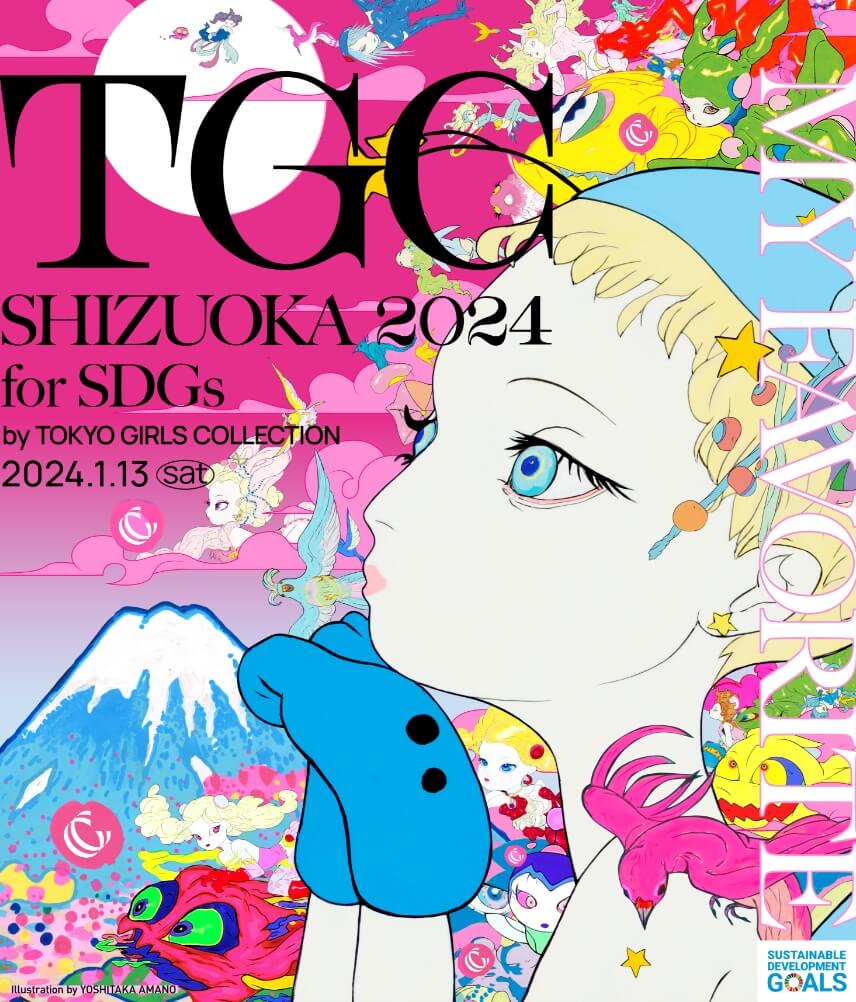 Event announcement of the "TGC SHIZUOKA 2024 for SDGs by TOKYO GIRLS COLLECTION"
The Executive Committee of TOKYO GIRLS COLLECTION will hold "TGC SHIZUOKA 2024 for SDGs by TOKYO GIRLS COLLECTION" (TGC SHIZUOKA 2024 for SDGs) on Saturday, January 13, 2024, at Twin Messe Shizuoka North Hall Large Exhibition Hall.
■The theme is "MY FAVORITE"
In this era of a hundred million broadcasters, individual choices like fashion, cosmetics, and places to visit create the times and move society. "TGC Shizuoka" holds the wish to bring together the people, things, and experiences that are someone's "My Favorite" or could become someone's "My Favorite" in the future. Our aspiration is for everyone to discover their "My Favorite." We believe that your "My Favorite" can change the future. With the aim of becoming a "hint" for creating a sustainable future, and a place where you encounter your new "My Favorites", we hope "TGC Shizuoka" becomes a part of your journey.

The key visual that symbolizes the theme is the work of Yoshitaka Amano, a world-famous artist from Shizuoka City. Designed and produced by popular graphic designer Punch, based on Mr. Amano's fine art series "CANDY GIRL".

〈About TOKYO GIRLS COLLECTION〉
TGC is one of the largest-scale fashion festivals in history. It has been held twice a year since August 2005 under the theme of "bringing Japan's girls' culture to the world." A total of about 100 popular models representative of Japan perform in a fashion show displaying Japan's street fashion. The festival also features live performances by impressive artists, a special stage filled with popular guests, booths where participants can touch and try popular items, and various other contents unique to TGC. TGC has been gaining attention both in Japan and abroad.