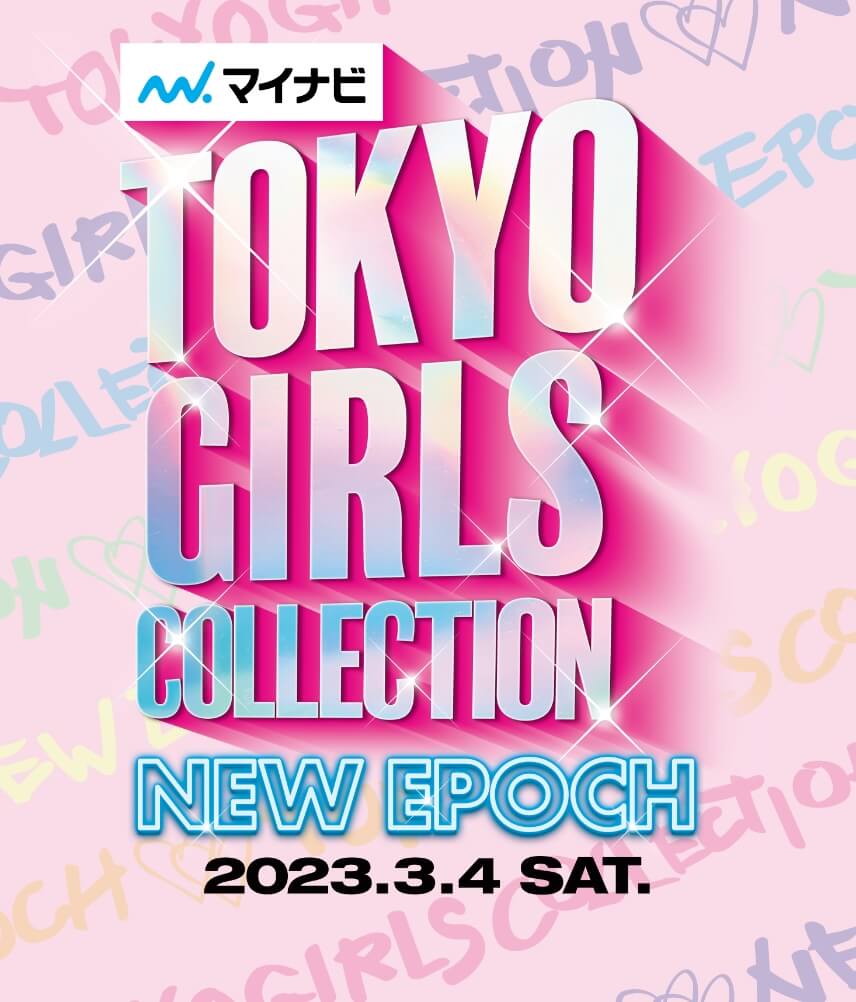 Event announcement of the "The 36th Mynavi TOKYO GIRLS COLLECTION 2023 SPRING/SUMMER"
Event announcement of the "The 36th Mynavi TOKYO GIRLS COLLECTION 2023 SPRING/SUMMER"
The Executive Committee of TOKYO GIRLS COLLECTION will hold "The 36th Mynavi TOKYO GIRLS COLLECTION 2023 SPRING/SUMMER" (hereafter Mynavi TGC 2023 S/S) on Saturday, March 4, 2023, at Yoyogi National Stadium First Gymnasium.
■The theme is "NEW EPOCH"
Freer, newer values have been created in today's world of diversity and inclusion that acknowledges and respects many different viewpoints.

The last TGC which held in Sptember 2022 had a record eight million people enjoying the TGC in total as visitos & viewers. Aside from existing as a physical event, it has transformed with the passage of time into something to be enjoyed by everyone, anytime and anywhere they like, including being streamed on various platforms, and existing as a "virtual TGC" in the Metaverse.

The theme of Mynavi TGC 2023 S/S is a NEW EPOCH, embodying the message that TGC wants to create as the one and the only presence that continues to change and evolve with the changing times. The visual for NEW EPOCH features the yet unseen future as rays of light, and the colorful TOKYO GIRLS COLLECTION graffiti as diversity. Stay tuned for the further evolution of TGC.

〈About TOKYO GIRLS COLLECTION〉
TGC is one of the largest-scale fashion festivals in history. It has been held twice a year since August 2005 under the theme of "bringing Japan's girls' culture to the world." A total of about 100 popular models representative of Japan perform in a fashion show displaying Japan's street fashion. The festival also features live performances by impressive artists, a special stage filled with popular guests, booths where participants can touch and try popular items, and various other contents unique to TGC. TGC has been gaining attention both in Japan and abroad.