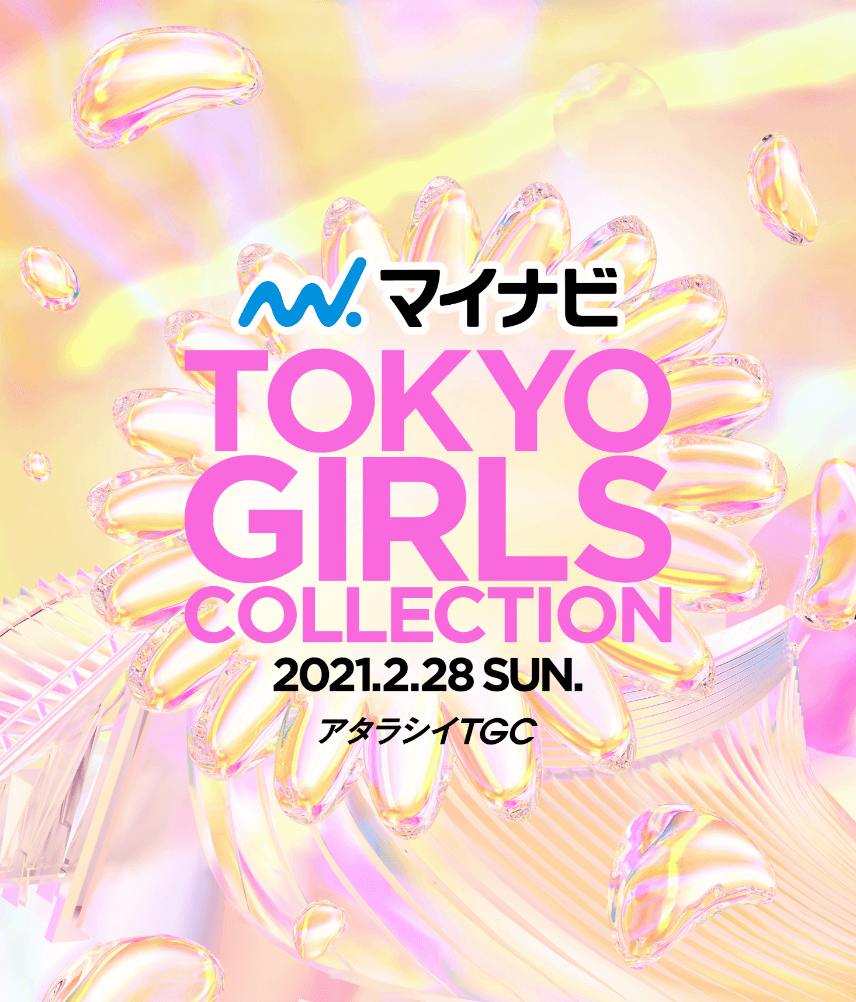 Event announcement of the"Mynavi 32nd TOKYO GIRLS COLLECTION 2021 SPRING/SUMMER"
The Executive Committee of TOKYO GIRLS COLLECTION (planning/production: W TOKYO, Inc.) will be holding "Mynavi 32nd TOKYO GIRLS COLLECTION 2021 SPRING/SUMMER" (Mynavi TGC 2021 S/S) by live-streaming on Sunday, February 28, 2021.
Presenting a Premium Experience as "New TGC" by fusion of Real andVirtual!
The theme for Mynavi TGC 2021 S/S is "New TGC". TGC is enhancing DX (Digital transformation) and aiming to create a new entertainment world where we can enjoy whenever and wherever by fusing real and virtual during 2021.

The key visual for this event is produced by a Tokyo based creative studio "YAR". The CG flower represents TGC's fusion with virtual, TGC's future, and the girl's power from TGC to the world. Unfortunately we have less opportunity to enjoy fashion due to stay home by COVID-19, but we wish all viewers realize the power of fashion again with positive TGC's energy.

〈About TOKYO GIRLS COLLECTION〉
TGC is one of the largest-scale fashion festivals in history. It has been held twice a year since August 2005 under the theme of "bringing Japan's girl's culture to the world." A total of about 100 popular models representative of Japan perform in a fashion show displaying Japan's street fashion. The festival also features live performances by impressive artists, a special stage filled with popular guests, booths where participants can touch and try popular items, and various other contents unique to TGC. TGC is gaining attention both in Japan and abroad.