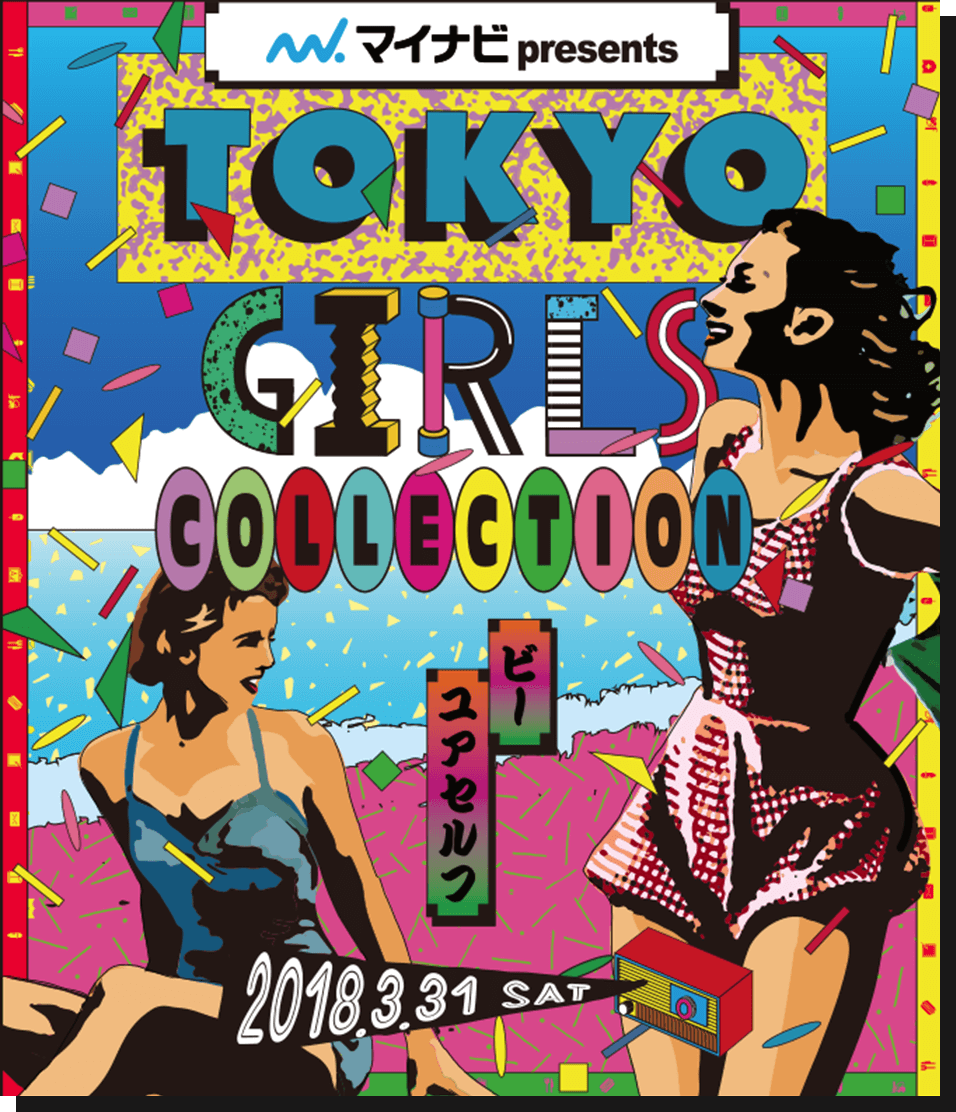 Event announcement of the "Mynavi presents the 26th TOKYO GIRLS COLLECTION 2018 SPRING/SUMMER"
The 26th TOKYO GIRLS COLLECTION (2018 SPRING/SUMMER) (hereafter "TGC") (present by Mynavi) will be held by the Tokyo Girls Collection Executive Committee (Planning/Production: W TOKYO, Inc.) on Saturday March 31, 2018 at Yokohama Arena. The official site "girlswalker.com" is scheduled to be renamed to "girlswalker," and the website has been updated.
The theme for this show is "BE YOURSELF"! The key visuals by emerging female graphic artist STEREO TENNIS is complete!
Tokyo, the hub of girls' culture in Japan, is going through a change. It is becoming an international city of diversity that respects differences. The scene for girls is the same. We are in an era that celebrates personal style and originality.

For this reason, the theme for this TGC is "BE YOURSELF". The key visuals were created by graphic artist STEREO TENNIS, whose original works have captured the hearts of many. The visuals symbolize the theme of the event, and provide a sense of excitement. STEREO TENNIS' works embody cuteness, style, nostalgia and novelty, and are presented as powerful pieces of art that do not conform to a conventional frame of mind.

There are countless trends for girls out there. The things you call your own and share with others are for you to decide. Come enjoy TGC, and express your own style!

TGC will continue to share Japan's diversifying culture for girls to the world.

With the aim of sharing Japan's girls' culture with the world, TGC brings excitement to the girls' fashion scene.

Look forward to future developments of TGC, as it advances as an ever more powerful communicator (now celebrating its 26th show)!