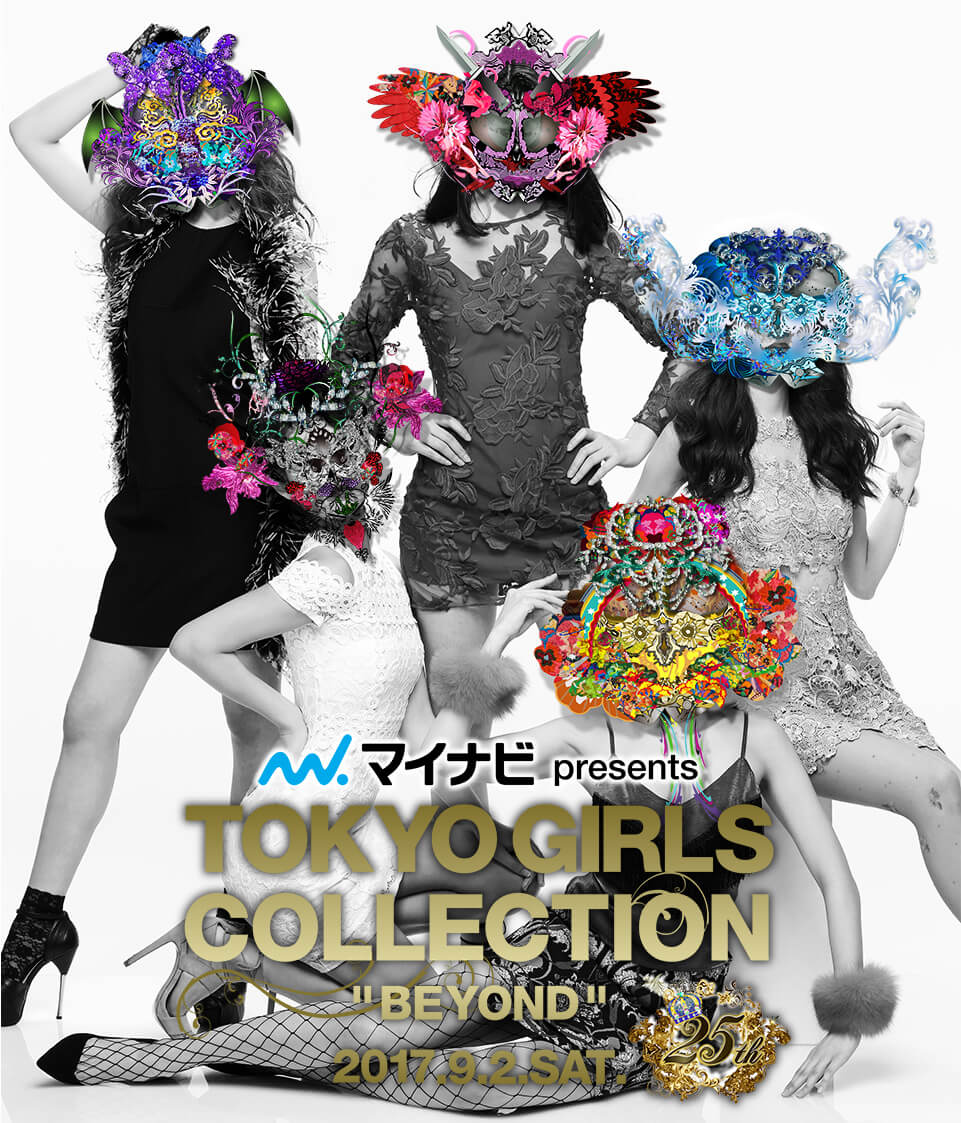 Event announcement of the "mynavi presents the 25th TOKYO GIRL SCOLLECTION 2017 AUTUMN/WINTER"
The Executive Committee of TOKYO GIRLS COLLECTION (Planning/Production: W TOKYO,Inc.) will hold the "mynavi presents 25th TOKYO GIRLS COLLECTION 2017 AUTUMN/WINTER" (hereafter,TGC) on Saturday, September 2 at Saitama Super Arena.
This collection's theme is "BEYOND"! Key visuals by major artists from Japan. The event features great visuals designed by Asami Kiyokawa!
The 25th TOKYO GIRLS COLLECTION is themed on "BEYOND." While Tokyo draws more worldwide attention, TGC will lead Tokyo's new-generation girls culture, of now and beyond, promoting the hottest contents that go beyond the now to the rest of the world.

The key visuals representing the event's theme were designed by popular artist Asami Kiyokawa, known for her unique art of embroidered photography. The result is powerful visuals that, through fashion, take us to places "BEYOND" our imaginations.

Most popular models in Japan will energize the stage of TGC 2017A/W. Don't miss it!

On Saturday, September 2, 2017, Saitama Super Arena will be filled with "girl power" by the models, artists, guests, and the girls in the audience. The influence of TGC is continuously growing, and we appreciate your attention to upcoming events.